Advice on buying a beginner's guitar.
---
Recommended books to help the beginning classical guitarist to a good start.
---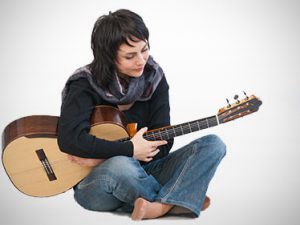 Great guitarists set the example.
---
Beginners should play music that is not too difficult, but should listen to the best. These recordings are some of the best. The emphasis is on older, classic recordings — milestone recordings that set the standards.
---
A few easy, quality pieces suitable for someone who has been playing for only a few weeks or months.
---